After my visit to the Geode Grotto, I stopped by two other southern Indiana landmarks: Jug Rock and Hindostan Falls.
First, Jug Rock. This is a sandstone formation just outside the small town of Shoals. I've seen it many times from the road but this was the first time I actually walked down the short path to it. When I actually stood next to it, I was surprised by how tall it was.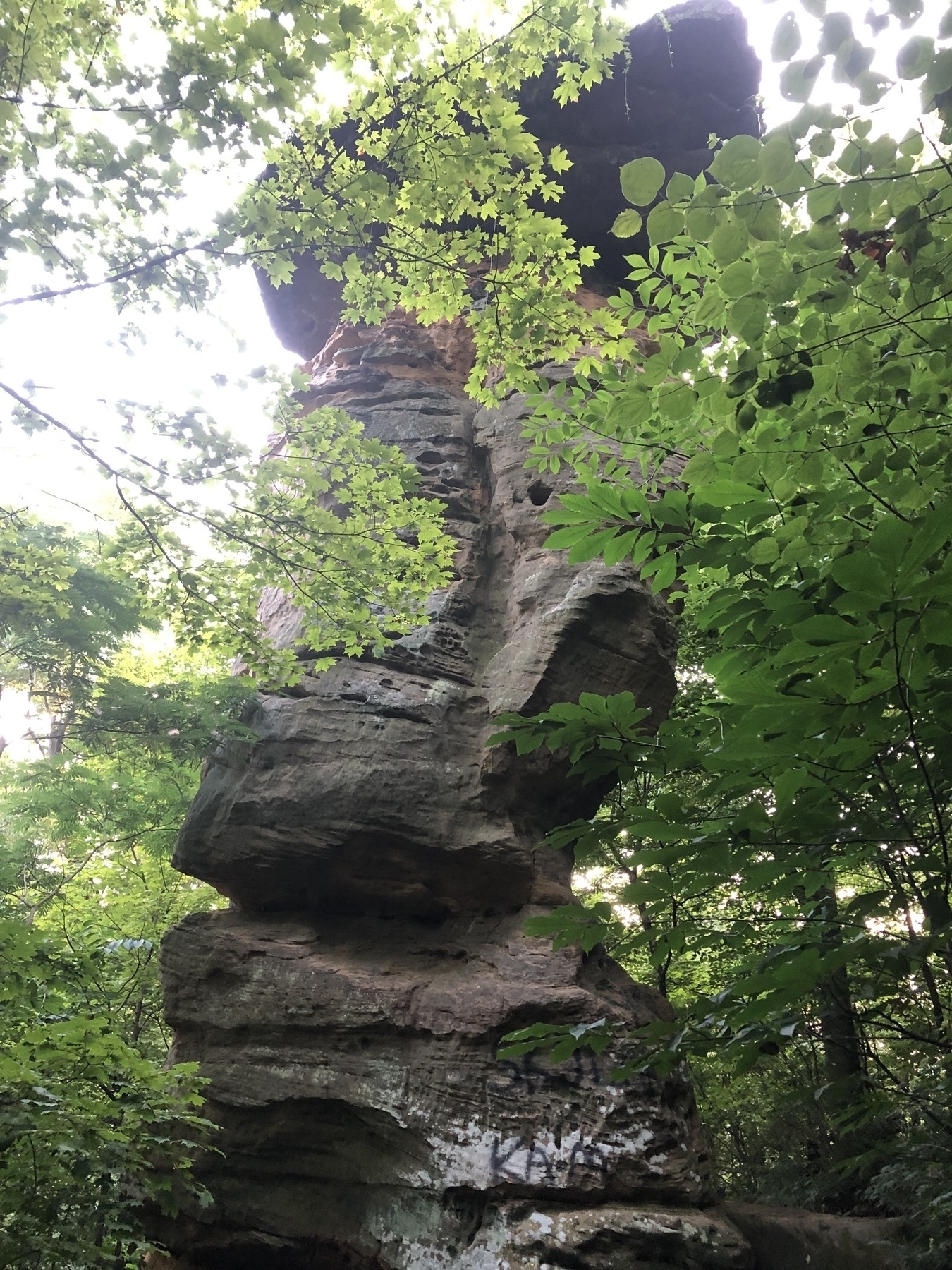 Jug Rock is actually involved in a rather important moment in my life. I took four years of Latin in high school. At some point early on, our teacher asked us to write a story, Metamorphoses-style, about some local feature. I was assigned Jug Rock. I confessed that I had never seen it, so she had to describe it to me. (These were the days before widespread internet use, let alone smartphones.) I don't recall anything that I wrote; I do recall that it was the moment when I realized I enjoyed writing.
Hindostan Falls was once the site of the Martin County seat. Located on the east fork of the White River, it was home to 1,200 people at its height in 1820. An epidemic broke out and decimated the population. Over the next ten years, the county seat was moved and the town abandoned. In the summer, though, when the water level in the White River goes down, you can see the falls for which the town was named.