In need of a distraction from work stress this past week, I googled "religious shrines in Indiana." (Haven't we all been there?) I like a beautiful religious temple, but what I really love are weird little shrines, bits of devout folk art that often fall outside religious officialdom.
And there it was: the geode grotto in Jasper, Indiana. My Saturday morning was set.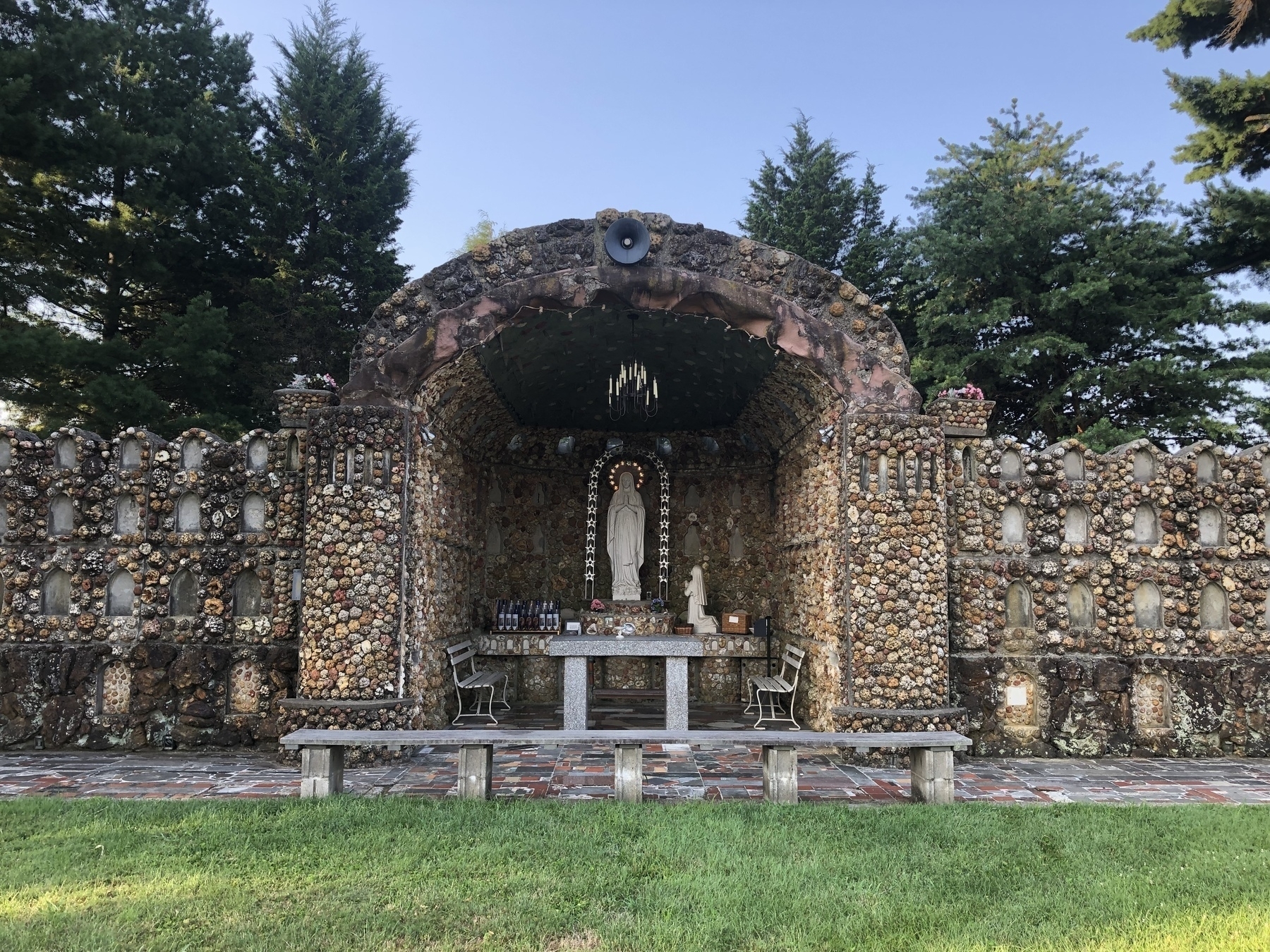 Like many others, I'm a lifelong Hoosier who never heard of the geode grotto. If you're traveling south on highway 231, turn right onto 9th Street just past the (impressive in its own right) St. Joseph's Church and then right again on Bartley Street.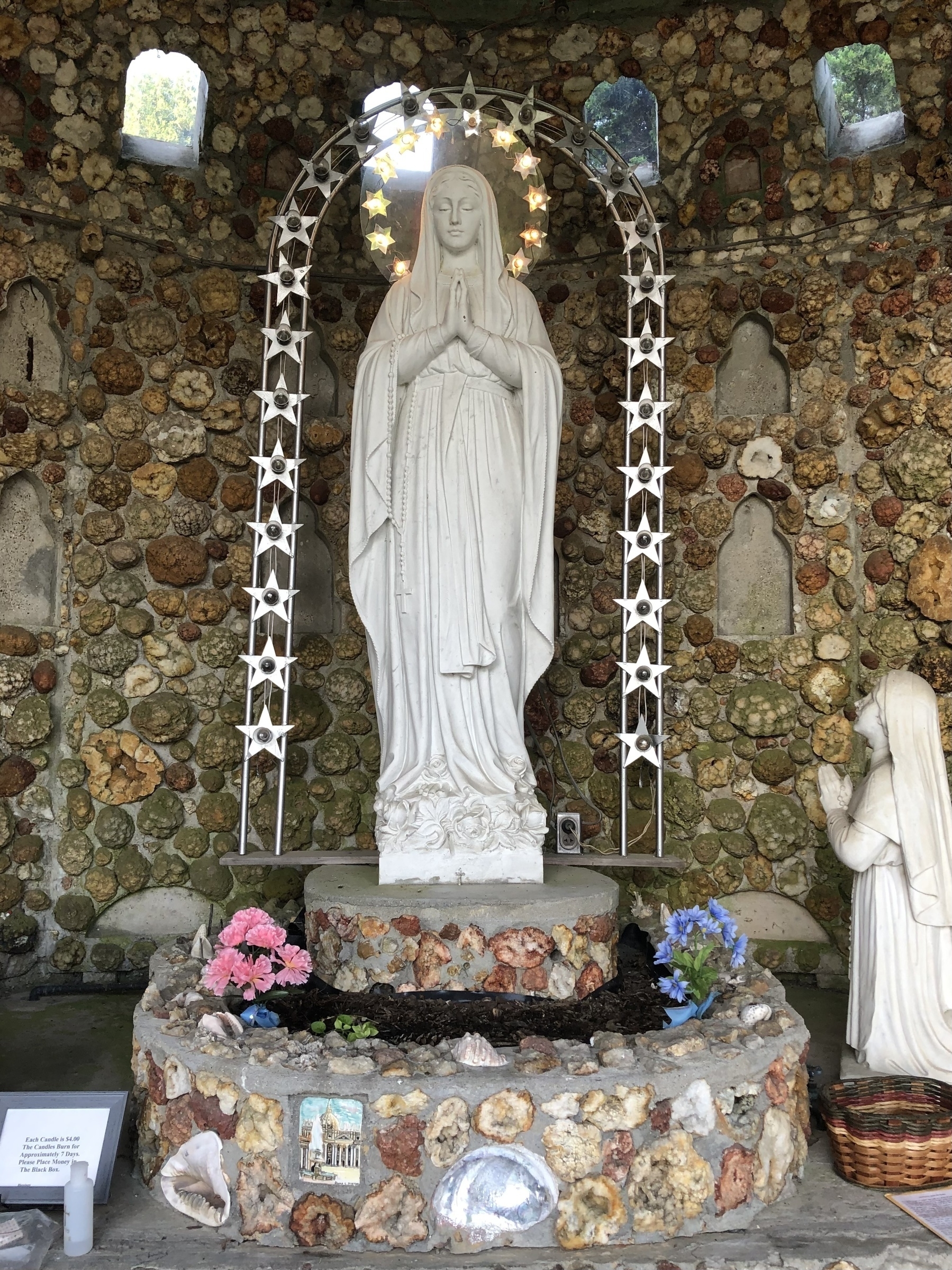 The main attraction of the site is the shrine to the Mother of God, inspired by the grotto at Lourdes. The geodes were all taken from a farm in Heltonville, just a few minutes from my house and the hometown of local legend Damon Bailey. Father Phillip Ottavi, an Italian immigrant priest, conceived the idea of the grotto and construction ran from 1960-1970.
During my visit, however, I was unable to find the accompanying shrine to St. Joseph. The Atlas Obscura article linked above described it as located at the north end of the site. I did find a statue of St. Joseph, but not what I would have called a shrine.
Turns out, the Atlas Obscura article was outdated. This morning I looked up the site on YouTube to see what others may have said about it and I found an excellent documentary by local videographer Duane Busick. In the documentary, Busick explains that the land the St. Joseph shrine sat on was sold and, additionally, the St. Joseph status was falling apart. While the statue of Mary was of marble and imported from Italy, the St. Joseph statue was plaster and intended to be kept indoors. In short, the nonprofit that cares for the site commissioned a Bedford artist to carve a replica from local limestone. The documentary follows his process and that alone makes the film worth watching.
So I had actually seen what was left of the original shrine with its (better than original) statue of St. Joseph: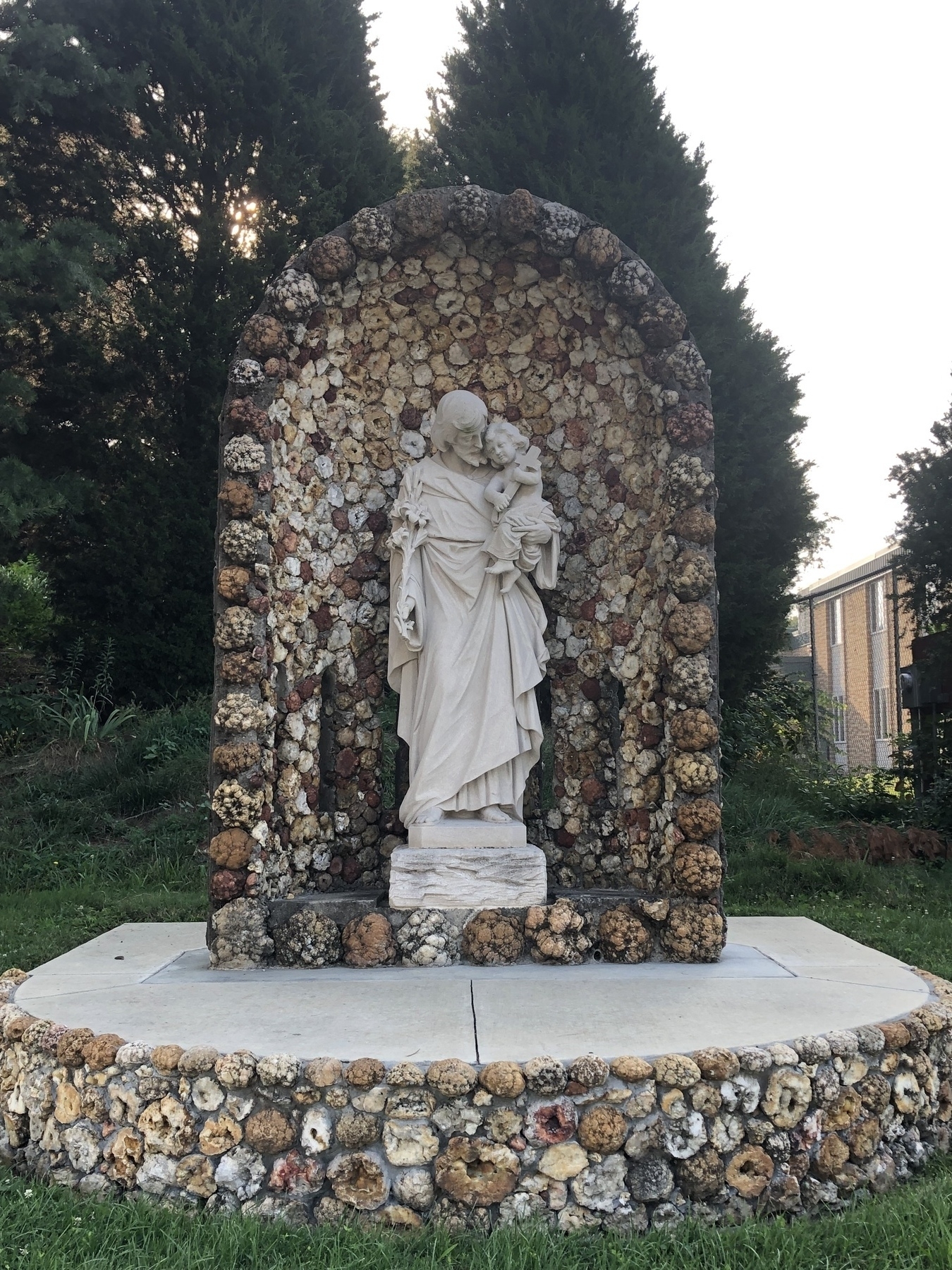 After visiting the geode grotto I stopped at a couple more interesting local spots, but I'll save those for another post.