At Breckinridge Cemetery on the north side of Bedford, IN, is a monument to the unidentified Civil War dead at nearby Camp Lawrence.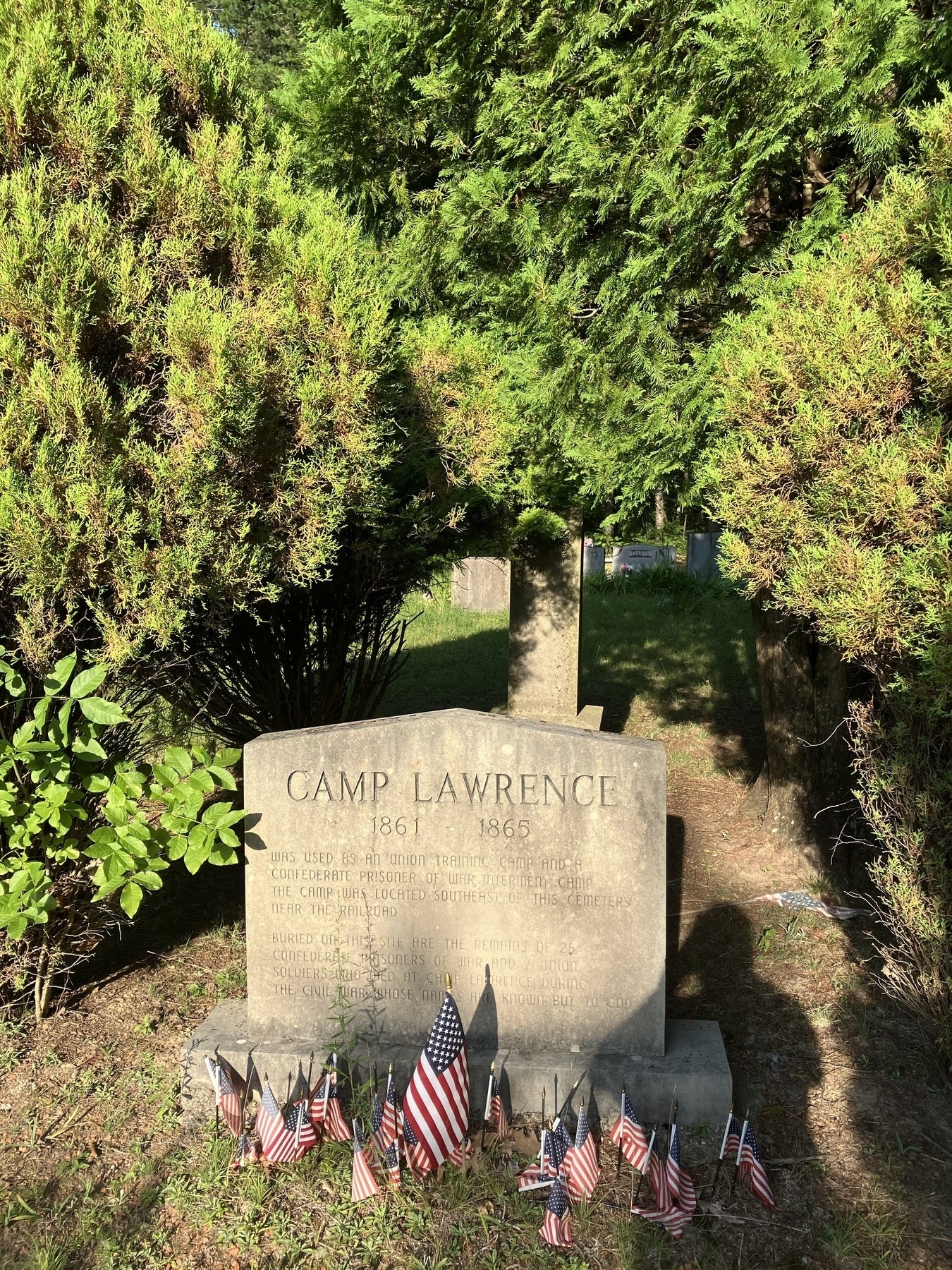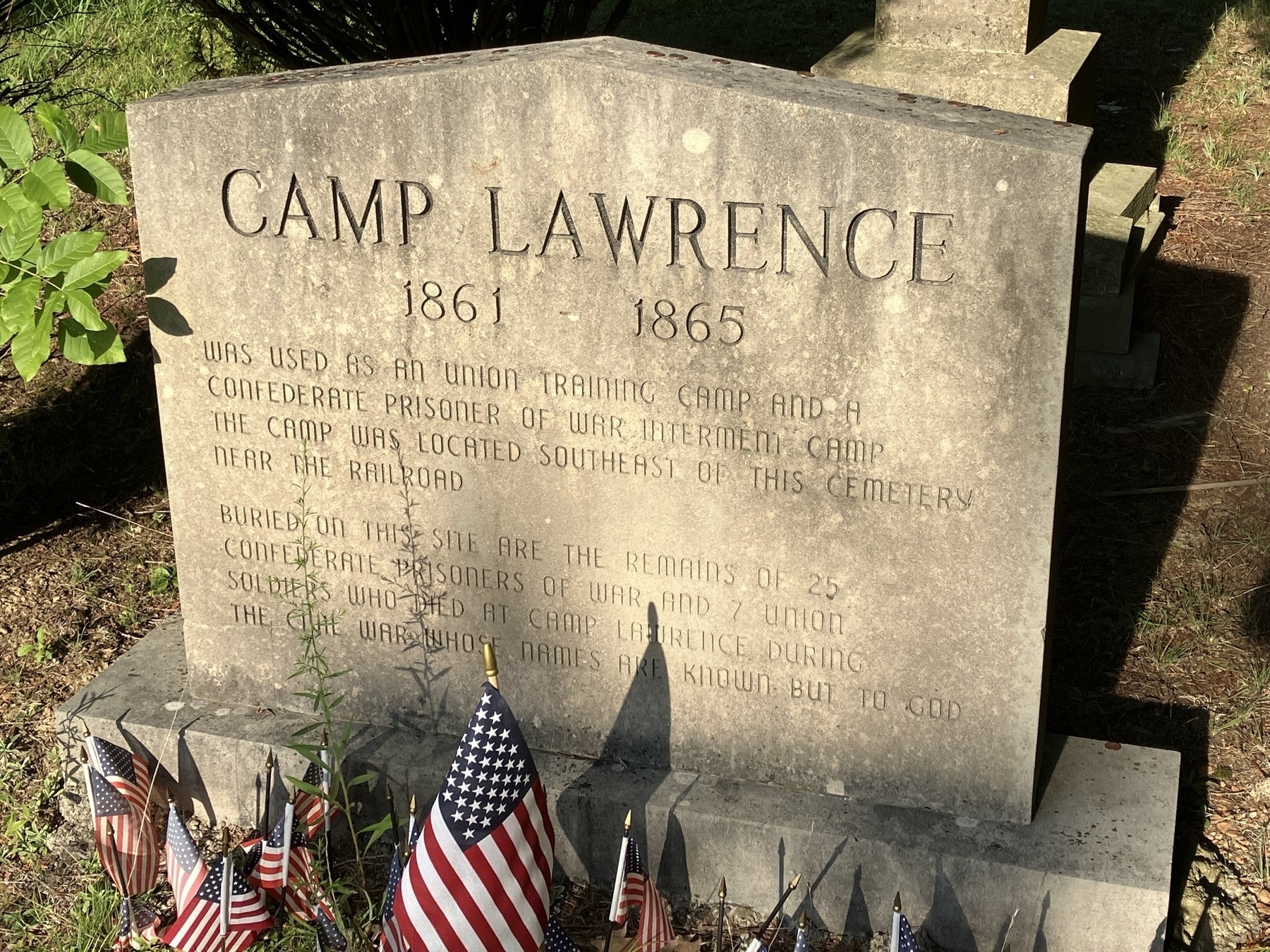 The text of the monument is as follows:
CAMP LAWRENCE

1861-1865

Was used as an Union training camp and a Confederate prisoner of war interment (sic) camp. The camp was located southeast of this cemetery near the railroad.

Buried on this site are the remains of 25 Confederate prisoners of war and 7 Union soldiers who died at Camp Lawrence during the Civil War whose names are known but to God.