Thanks to @readerjohn for passing on this article about an 80-ton limestone carving of Washington crossing the Delaware. Turns out it was a project initiated in 1974 by Merle Edington, a member of my hometown's Chamber of Commerce. The carver was Frank Arena, who was retired and 76 years old at the time. Click through the link above for a picture.
More about Frank Arena: He was born in Brooklyn and moved to Bedford with his Italian immigrant father Frank Sr. One of Frank Jr's first jobs was to help his father carve the columns of Bedford's Masonic Temple: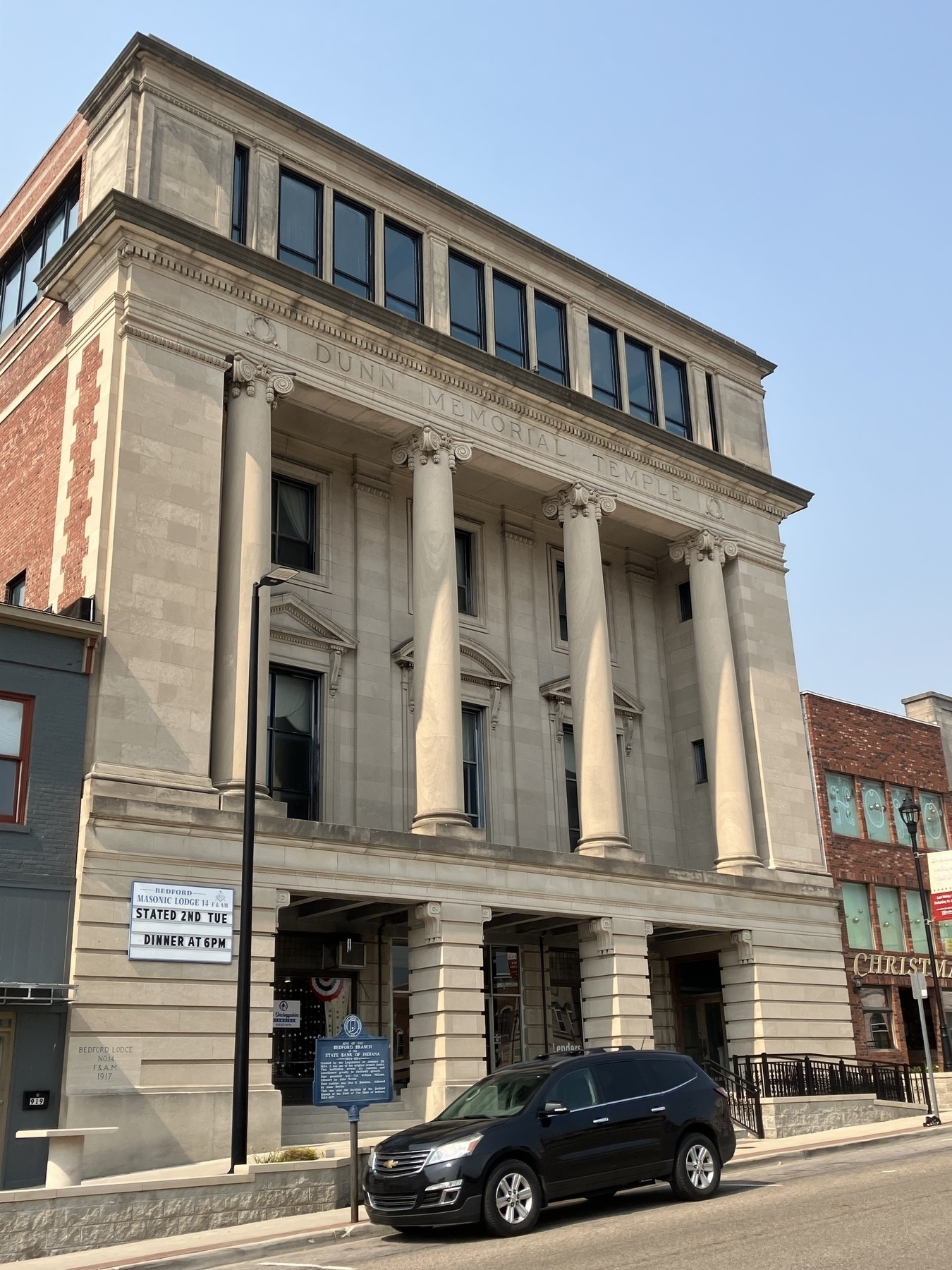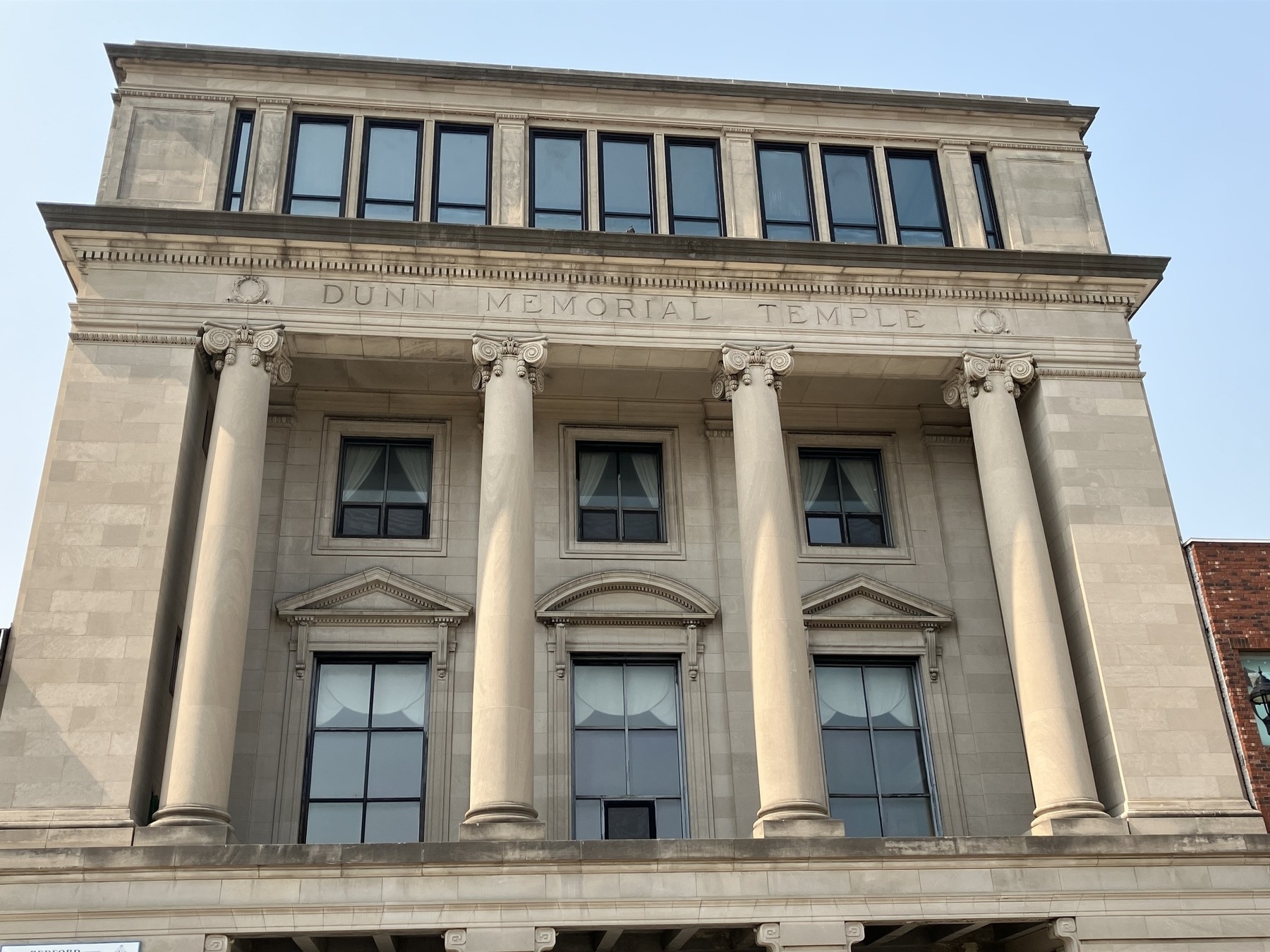 Frank died in 2001 at age 102, having lived across three centuries. His grave is marked by a monument topped by a hat. "Whenever you saw him, he had that hat on. He carved stone in it. He went to church in it. He was always in that hat," recalls Gene Abel (no known relation), the caretaker of Green Hill Cemetery.