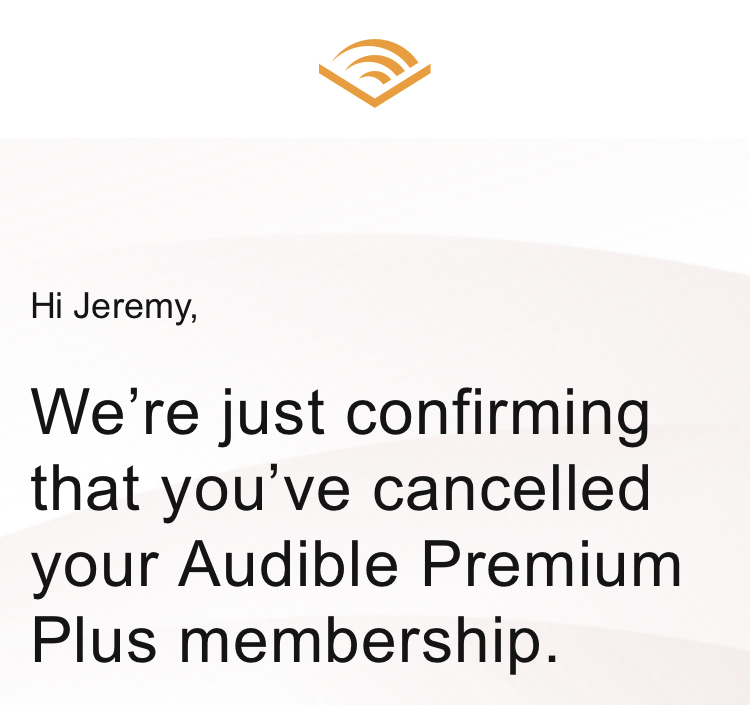 And, with that, a ten plus year relationship with Audible has come to an end. Since I started working remotely in 2020, I just don't listen to audiobooks anymore. Before the pandemic, 45% of all the books I read were audiobooks – that's easy to do when your commute is 1.5hrs per day.
It feels like the end of an era. Audiobooks and me go much further back than my Audible subscription. I used to spend my lunches browsing the hundreds (thousands?) of books on cassette tape offered by the local library.
Greatest audiobook I've ever listened to? How Green Was My Valley narrated by Patrick Tull. I don't think it's even available anymore.