About three weeks ago, a friend asked me if I wanted to help him keep bees–to which, of course, I said yes. The bees live on his property, which is much more spacious and near bee amenities like woods, water, crops and flowers. And so we set up our first hive.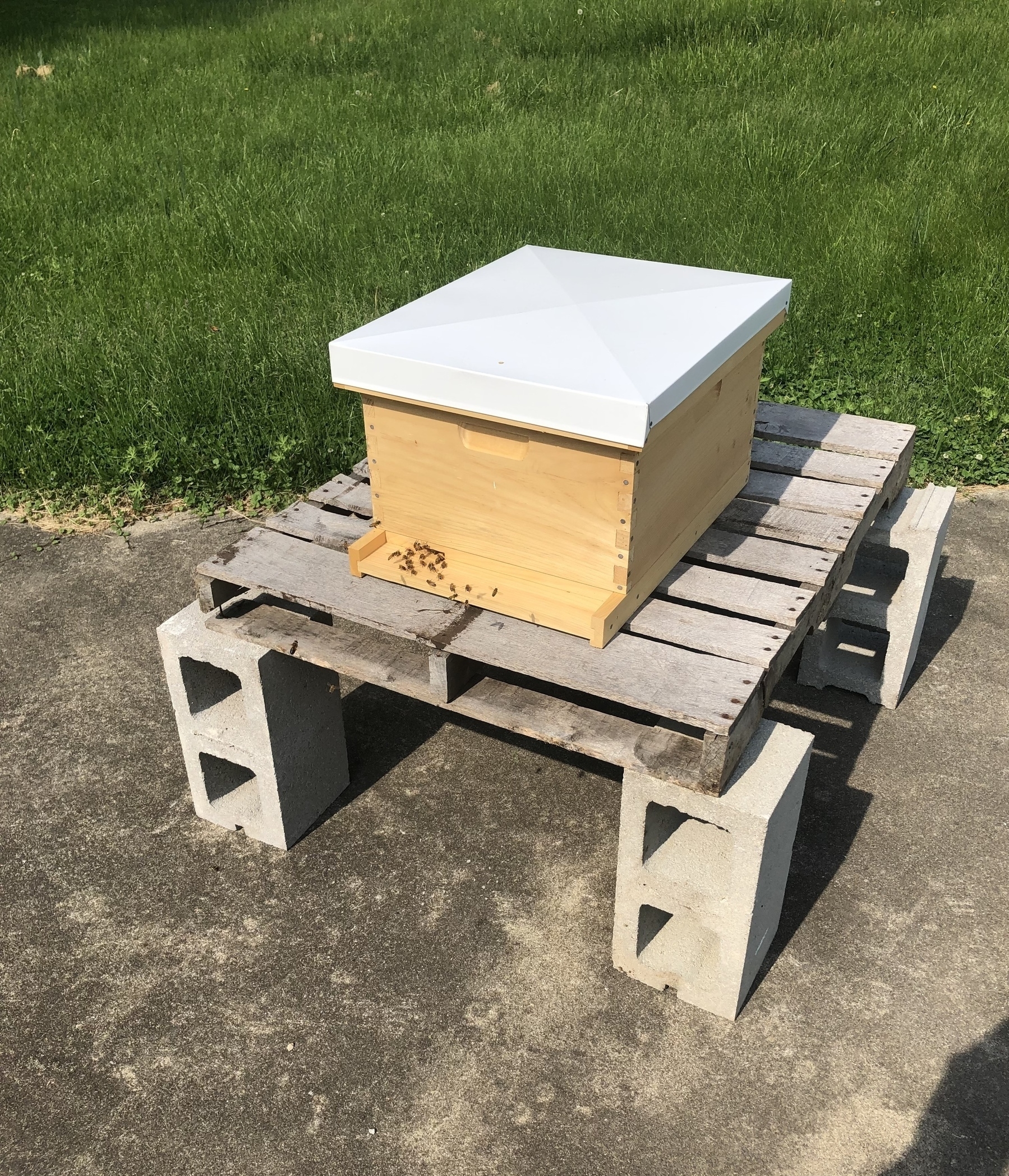 And then (a day after I posted about wanting expand the web of relations in my life), a wild swarm showed up at my friend's house.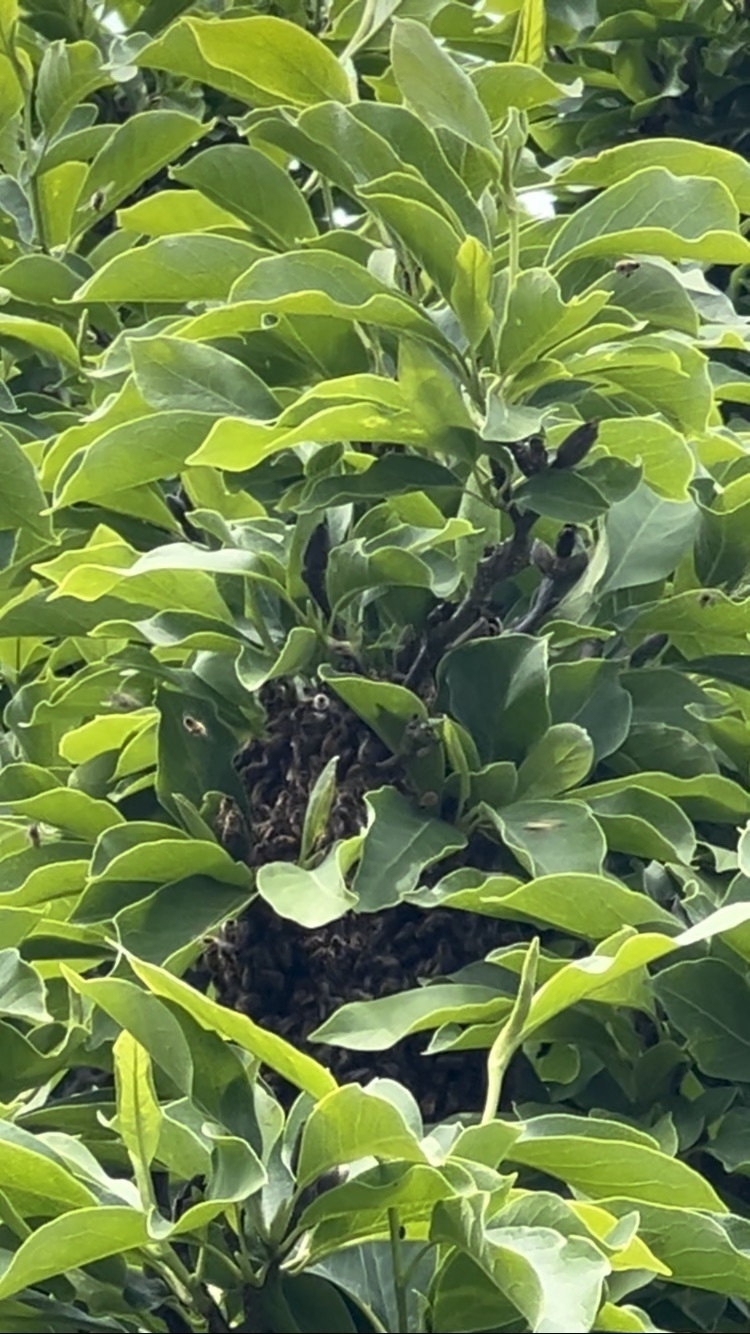 So we called in a beekeeper with a lot of experience, who cut the branch off and dropped the bees into a new hive. So now, free of charge, we have two hives.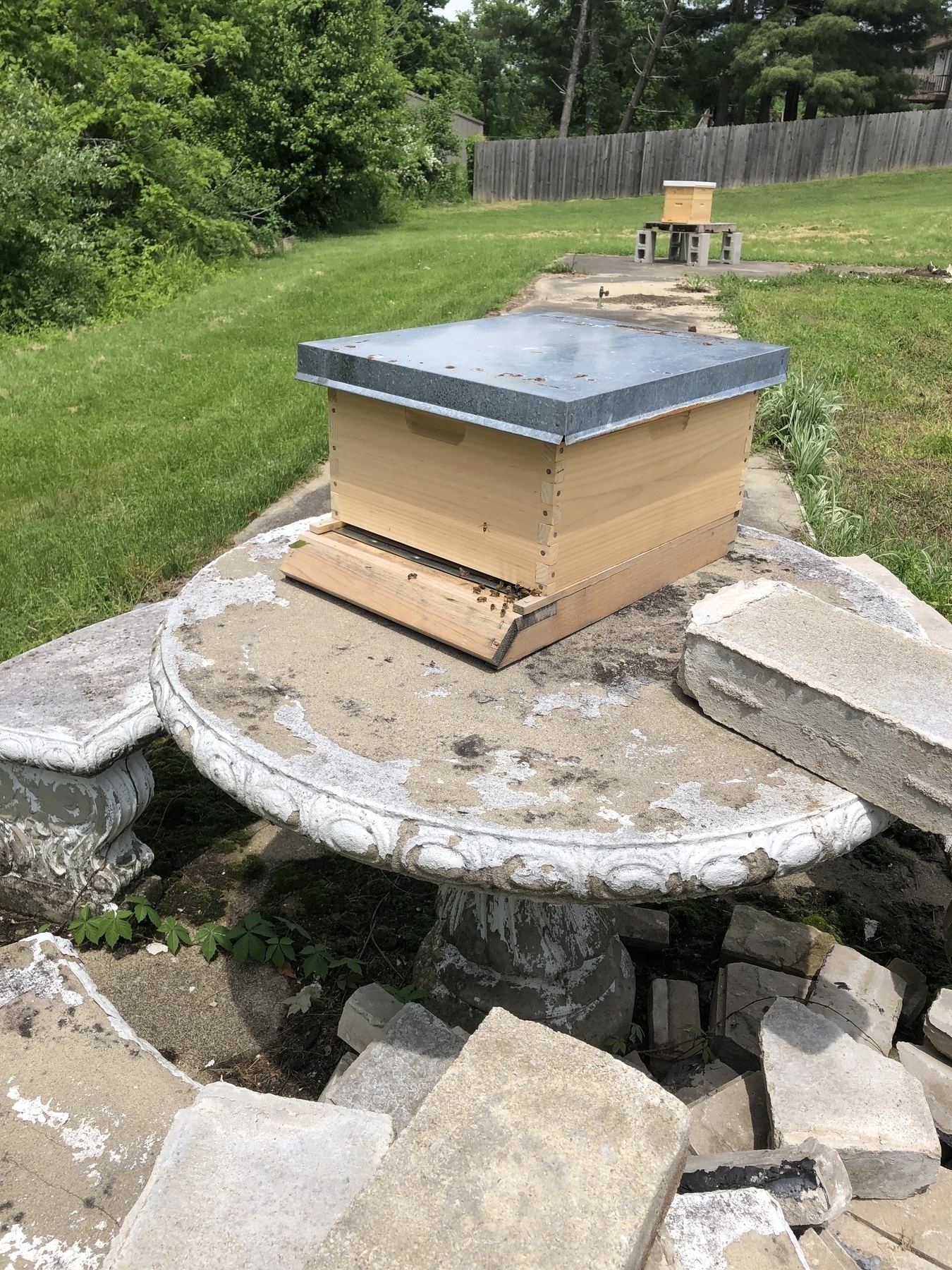 I'm taking a beekeeping class online (read faster, Jeremy!) and gathering up the essentials for this new hive (which will sit on a pallet like the other one). So we're scrambling a bit but it's going to be fun. Better pictures of the bees themselves to come.